Prizes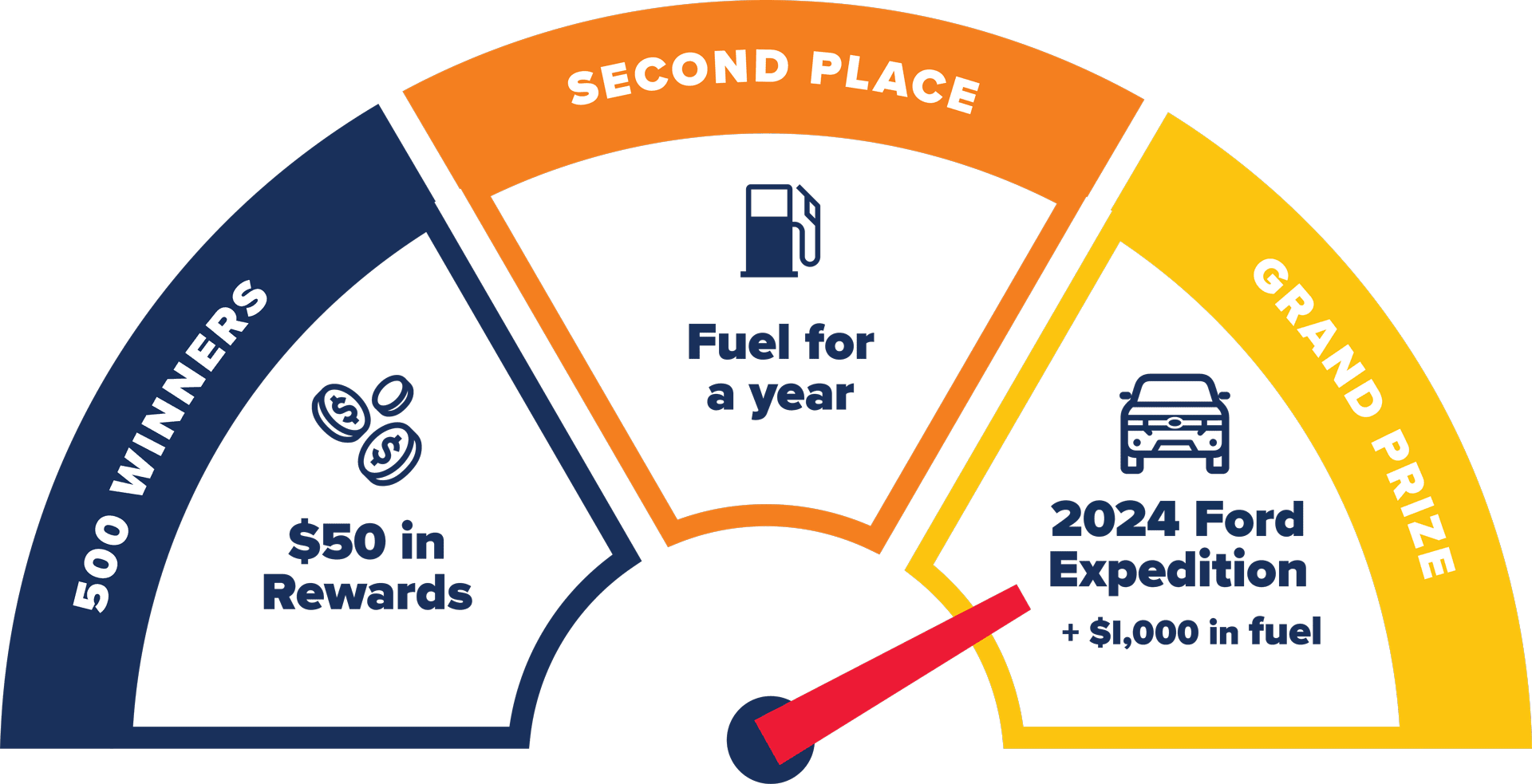 Frequently Asked Questions
Enter the Sweepstakes from October 9, 2023 through January 15, 2024.
To earn Sweepstakes entries at participating Marathon and ARCO Rewards stations, enter your Rewards mobile number on the PIN-pad at the pump or in-store. Limit 2 station visits (at the pump, in-store, or both) per day.
To earn Sweepstakes entries in the app, follow the instructions below. Limit 2 entries per day in the app.
Check your current Sweepstakes entry count in your Marathon ARCO Rewards account. See example below.